Among the many land use legacies of former Gov. Jerry Brown (see prior CP&DR coverage), the revival of the Governor's Office of Planning & Research was one of the more low-profile but perhaps most profound. Following decades of exuberant growth in the state, Brown elevated OPR's standing, empowering it to consider statewide planning polices and help cities and other localities pursue statewide planning goals. Gov. Gavin Newsom seems poised to keep OPR at the forefront of his land-use agenda. A day before his inauguration, Newsom announced the appointment of lawyer and planner Kate Gordon to be executive director of OPR and senior advisor on climate change. She succeeds Ken Alex, who held the position since 2011 (see prior CP&DR coverage).
Gordon has been involved in numerous enterprises related to clean energy and regional economic development. She served as a partner in the sustainability practice of Ridge-Lane Limited Partners; has advised numerous foundations and NGOs on strategy and policy; and was founder and director of the "Risky Business Project," a nonprofit co-chaired by Michael Bloomberg, Henry Paulson, and Tom Steyer that focused on the economic risks the U.S. faces from climate change. Gordon earned a joint degree in Law and City and Regional Planning at the University of California, Berkeley. She spoke with CP&DR's Josh Stephens about her transition into the public sector as California's de facto chief planner.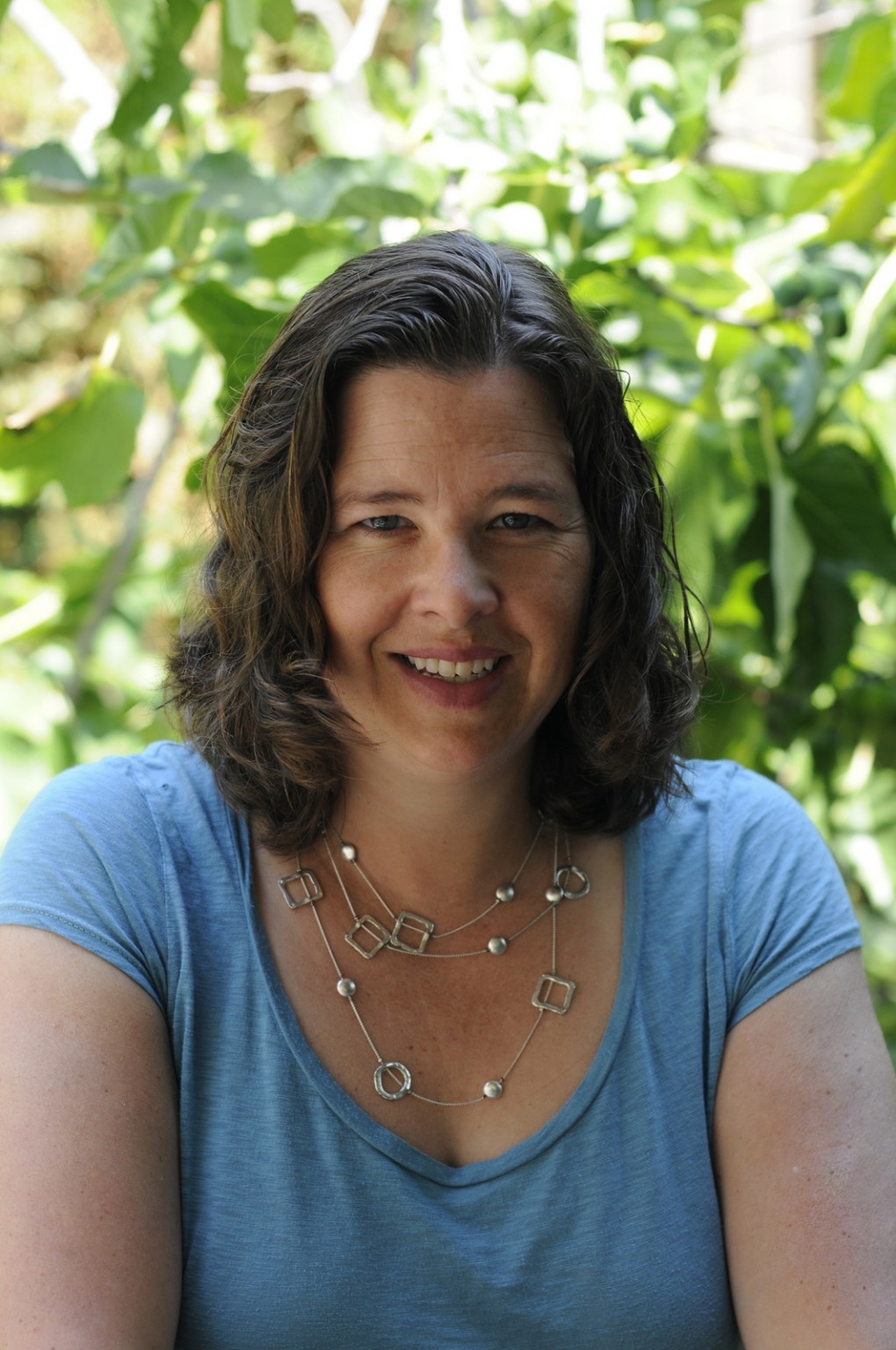 Your appointment was announced very shortly after Gov. Newsom's inauguration. Does the rapidity of that announcement indicate anything about the status of OPR in his administration?
I hope so! The announcement inadvertently left off my other title, which is Senior Advisor to the Governor on Climate Change. I think it's a great sign of his overall focus on long-range planning and land use and related issues.
What is your agenda in the first 6-12 months?
OPR is the tip of the spear for many of the governor's major priorities. There's a real focus on housing affordability, on the relationship between housing and transportation, and, of course, on climate resilience, particularly looking at the wildfires – and I'm sure we'll start talking about mudslides pretty soon.
I hope to have OPR be a kind of central place for the best information on what those climate strategies look like and what the development patterns look like. We are the home of the general guidelines, California Environmental Quality Act guidelines, and we're doing a lot of work on wildfire management and risk and liability. I want to make OPR a place people can use as a resource to talk about what sustainable growth looks like in California.
I come from a regional planning background. I'm particularly focused – for obvious reasons, because it's a crisis – on the question of wildfires and how we think about future planning in the state given our wildfire risk and increased wildfire risk due to climate change. I think it's an opportunity to think more broadly about what the regions of the state look like and how we can be smart about integrating regional planning goals with global considerations like climate change. This includes reducing vehicle miles traveled, which is such a huge goal for the governor. (See prior CP&DR coverage.)
Gov. Newsom has already gotten aggressive on housing. What contributions will OPR make?
We're obviously deep in those conversations because of a lot of things that are already in our portfolio. The Strategic Growth Council is part of the OPR portfolio, and I sit on that council. SGC is a great place to see how these transportation and housing issues play out on the ground. What does it look like when you create transportation-connected communities? What does it look like when you actually try to do sustainable planning?
I think there's an opportunity for OPR to be central to identifying what the best practices look like. Senate Bill 2 has been a great example of that – and the governor referred to it in his budget briefing on his housing goals. I think we can lift it up and make it more visible. We're also involved in general plan guidelines and the CEQA guidelines, both of which are implicated in these housing conversations.
You've recently been involved in energy policy, but your degree is originally in urban planning and law. How do you feel about switching back to land use?
It's not as much of a switch as it probably looks like. All of my work on energy and climate has been through the lens of regional economic development. That's all within my first love. The work I did at the Apollo Alliance bringing communities, labor, environmentalists, and businesses together around clean energy solutions that work for the economy was very much about local economic development and planning. That's been true through to my more recent work looking at the economic impact of climate risk, and from a very granular local perspective.
These are huge issues that are hard to get your head around – climate change, the future of energy. How do you bring that down to a much more local scale and think about what those impacts look like on the ground and how they interact with existing communities? In some ways, it's coming back to my roots. I think the work I've done on the energy side is going to be really helpful.
Let me open a huge can of worms—
You're going to talk about CEQA.
Exactly. What do you see for CEQA in the coming administration by way of reform or guidelines?
That's a tough question. We just finished – before my time – a pretty big set of CEQA guidelines revisions. That is in review and coming out shortly. I don't see us doing a giant overhaul anytime soon. I do think that CEQA is going to come into play as we're thinking through these big crises: the affordability crisis and wildfire crisis. Those are hand-in-glove with development questions: where do we develop, how do we develop, how do we develop in a way that's consistent with our climate goals and, frankly, in a way that limits liability across the state? I don't know what the answer is on how CEQA interacts with that.
The governor did say in his budget speech that he's looking at whether there are some CEQA exemptions that can happen around this excess state land question. I think that's still being worked out. He's certainly talking about CEQA as a tool. We will be part of the conversation.
How do you envision the relationship between OPR and cities and other local agencies?
We're one of the few parts of the government that has direct relationships with local communities. I take that very seriously. All these things we're talking about at the state level seem like big, global issues, but they're actually extraordinarily local in their solutions. I like that we have that intersection.
We have several people here whose jobs are defined as community engagement, whether it's technical assistance on general plans, or engaging with local committees on stakeholder processes. It's a big part of what we do at OPR, and I would like to make it an even bigger part. We have folks in southern California and here.
I would personally like to see more engagement with the Central Valley. I did a lot of my work in planning school on Merced. I have developed a soft spot for the Central Valley probably because I'm from Wisconsin originally, and it reminds me of Wisconsin. I really want to make sure we spend a lot of time there.
And the more rural parts of the state where the wildfires are such a big concern. We're looking at how to best do that and get coverage, and we're trying to beef up our technical assistance. I want to be a resource to planners and local governments. I'm open to suggestions and ideas about how to do that better. I'd like to hear what they're thinking.
What sort of cooperation do you hope to get from cities, especially those that have been reluctant to develop housing?
The governor sent a pretty strong message. That message should not be ignored. That's a very clear signal that the housing elements need to be taken seriously. I think OPR should work very closely with local governments on housing elements and general plans. We need to make sure these things are right, because they are gong to be held accountable. This is a process with a lot of opportunity for local engagement, but at the end of the day it has to be meaningful.
Do you envision big changes to OPR? Will Gov. Newsom take a much different approach than Gov. Brown did?
Ken Alex and I both have the dual titles. He was also senior advisor to the governor. That was one of the things Gov. Brown did that helped OPR have an important role in the state. I'm glad that's continuing. I don't think it'll be a drastic change. I think a lot of what we're doing, we're doing well, and people just don't see it. I hope for a lot more visibility.
The biggest thing we're doing now that was not a factor for OPR in prior years is that we are the staff agency for the SB 901 Wildfire Commission. We're also working with Calfire specifically on the definition of vulnerable communities.
I've spent a lot of my life building organizations. I'm focused on getting OPR more focused and more in line with our core mission and making sure folks from the outside know who to contact here when they have a particular issue. Right now, our website doesn't even tell you who works here. We need to bring ourselves a bit into the 21st century. We need a little more transparency.
You're going to be sitting on the Strategic Growth Council. What do you envision for the SGC?
Louise Bedsworth is staying (as executive director), which I'm thrilled about. It's great to have a colleague and friend here in the office.
SGC is great for several reasons. It's a formal process for interagency discussions, which is really useful. That's something OPR does generally. SGC is a place to do that that's very clear and has a process and set meetings. SGC's member agencies need to collaborate closely. We all have a shared vision for the state. (See prior CP&DR coverage.)
I want to see OPR and SGC work more closely. OPR has a lot of resources that are useful to the SGC process. SGC is doing projects on the ground that OPR can be lifting up and using as case studies and examples for policy development. I'm excited about SGC because it's where the rubber meets the road. It's where agencies work together and where the money gets spent and where the communities engage.
How will OPR contribute to the state's climate change initiatives?
I'm kind of known in my career for tackling hard things. I didn't just do renewable – I did carbon removal. I brought Hank Paulson and Tom Steyer together. I think California has been unbelievably good under Gov. Brown as really a leader in the climate and environmental space in setting targets, in having really strong international leadership and bold visions.
I'm turning my focus to implementation, particularly in places where we have not been great. The big one is vehicle miles traveled. The transportation sector is a massive contributor to GHG emissions – 40 percent. I think that is a core focus here. It's that intersection of housing, transportation, jobs, and economic growth.
I'm hoping to work more closely with the Governor's Office of Business and Economic Development. It's key for meeting our climate, air quality, and quality of life goals in many parts of the state. We need to do something significant about this problem. It has to go beyond electric vehicles.
How do you characterize the role of planning and planners in California?
I think there is an increasing focus on the relationship between all of these different issues we're talking about. Housing developers can't operate in a vacuum. Transportation planners can't operate in a vacuum. Climate change folks can't operate in a vacuum. All these things are coming together. The health community. I think there's a renewed focus on interdisciplinary and broader approaches, which really keep in mind the central fact that yesterday's planning is now tomorrow's planning.
We've hit a housing-transportation-jobs crisis. We cannot keep doing what we've been doing. Everything is at an inflection point, and I think people are realizing that we need to be innovative and bring different people to the table. That's super-exciting to me.
This interview has been edited and condensed.