Is there any city that illustrates California's developmental and demographic trends more exquisitely than the City of Dublin?
Dublin — an outer suburb in Alameda County of 60,939 — normally wouldn't merit much of a mention. It's an achingly ordinary place stuck between the chaotic vibrancy of the Bay Area and the pastoral constancy of the Central Valley. It engages in fierce battles to distinguish itself from its neighbor Pleasanton, which wins if only because of its ridiculously cliched name.
Generic though it may be, Dublin grew faster — at 4.5 percent — from 2017 to 2018 than any other city in California. It was the only California city to rank in the top 15 nationwide. This comes against the backdrop of a statewide slowdown caused largely by high housing costs statewide (see CP&DR commentary).
Granted, 4.5 percent of 60,000 isn't much, amounting to a whopping 2,706 residents. Leading the state in absolute growth, San Diego added 12,000 residents and grew 0.91 percent. But, in many ways, Dublin is the obvious, quintessential choice for California's fastest-growing city. It is, literally and figuratively, right in the middle of California's housing wars.
Dublin really shouldn't be in such high demand. It's a full 24 miles from Oakland, and another 16 miles from San Francisco. Its immediate region has its share of jobs and its share of amenities, but no one would mistake it for Silicon Valley. And if you're not a nuclear family, Dublin probably isn't your scene.
Dublin hits some sweet spots, though. It's just close enough to the Bay to afford access to jobs and amenities for people willing to commute, but not close enough to feel included. It can't compete with Tracy or Mountain House on price, but it's still affordable for mere middle-class mortals. It has a freeway interchange, but it also has a BART station. Most importantly, it has just enough space and just enough appetite for growth.
And yet, Dublin is the kind of place that makes planners and environmentalists recoil in horror.
By any rational account, center cities such as Los Angeles, Oakland, and, of course, San Francisco ought to be growing the fastest -- or at least fast enough to take growth pressures off places like Dublin. Center cities are, generally, where prices are highest and demand is fiercest. Center cities are where the jobs are, where the infrastructure is, and where the people are.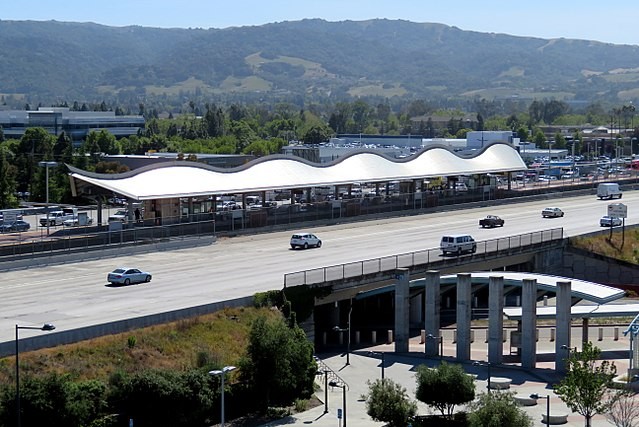 If Los Angeles, Oakland, San Francisco, and San Jose acted more like their counterparts in Texas, where center cities are adding huge numbers of new residents (see my recent interview with the planning director of Fort Worth), alongside suburbs whose growth rates are in league with Dublin, housing costs would likely level off and the benefits of density might come to fruition.
But, in most center cities, the forces opposing growth are even stronger than those promoting it. Homeowners protest against upzoning. Construction costs prevent projects from penciling out. Complex rules and bureaucratic delays drive developers crazy. For-profit and nonprofit developers chase after too few sites. Indeed, any discussion of development in center cities has to include housing for low-income residents. Meanwhile, Dublin's housing boom includes "just a handful of units for families with very low, low and moderate incomes."
Of course, there are plenty of places where the powers-that-be would be delighted to grow even more radically than Dublin has. Mega-developments continue to be approved in the Central Valley and Inland Empire. But those places lag so far behind coastal cities economically, they might as well be in different states.
That's how Dublin ends up staking out California's radical middle ground.
California center cities will never reach 4.5 percent. They'll probably never reach the 2 percent growth rates of their Texas counterparts. But, surely they can do better than San Diego's 0.91 percent or Los Angeles's abysmal 0.02 percent. If supply even remotely kept up with demand, they'd absorb enough residents that places like Dublin would probably grow more slowly. As for the Tracys and Mountain Houses: maybe they wouldn't grow at all. City boosters might not like to hear it, but regional planners and anyone concerned about traffic and pollution would rejoice.
Again, Dublin seems like a pleasant enough place. But if California's growth is ever going to pick up again, we have to do a little better than "pleasant" to accommodate a growing, increasingly dynamic population. And I don't mean Pleasanton.
Image courtesy of Wikipedia user Pi.1415926535.