I simply adore being in Cannes, with its splendid, high-end hotels, its outdoor cafes, the elegantly turned-out couples strolling on the boulevard, the nearly naked young people frolicking at the water's edge, unembarrassed by their perfectly toned bodies and golden skin….What's that? I am mistaken? We're not on the Riviera? Oh, naughty carissima, you are trying to fool me with a cruel joke! This couldn't possibly be…Huntington Beach?
Everybody knows that Huntington Beach is (or was until a few years ago) a lower middle-class beachfront town popular with bikers and bladers. The city is known for having the best waves in Southern California, as well as a group of local surfriders notoriously unfriendly to outsiders. ("Whoops! Sorry that board hit you in the head, dude! Maybe you should try someplace safer!") This is the kind of scene the Beach Boys were fantasizing about when they sang "Little Deuce Coupe" and "Surfin' Safari."
But Huntington Beach as a high-end resort? That's the traditional niche of fancy places further south, like Dana Point or Laguna Beach. The scarcity of coastal land, however, coupled with the expectations of "private equity" investors, appears to dictate otherwise.
Just look at Pacific City, a 31-acre residential and resort community currently proposed in Huntington Beach. Located immediately east of the Pacific Coast Highway, the development envisions 191,000 square feet of retail space, of which 30,000 square feet will be office space and another 48,900 square feet earmarked for restaurants. A 17.2-acre "residential village" will contain 424 luxury condominiums, together with 92 "hotel branded residences." (These are condos rented out as hotel rooms when the owner is away, with the hotel and owner sharing revenues.) Separately, a boutique hotel would offer 196 rooms, with possibly another 16 units as "fractional residences," which are time-share properties.
A statement from the developer, Makar Properties of Newport Beach, promises a project with a hip, beach-front vibe: "Set to feature luxurious and hip retail brands, dining and entertainment; a boutique hotel; upscale residential housing and prime office space, Pacific City will embrace the historical Huntington Beach 'energy' while providing patrons with cutting-edge amenities and services they haven't seen before," says the official statement. "Destined to be the liveliest spot in Huntington Beach," the press release continues, "Pacific City will also include a wide variety of hip restaurants and bars, several of which will feature live music and outdoor terraces. Options for dining and libations will range from a Chinese bistro and Italian pizzeria to a Mexican cantina and martini bar."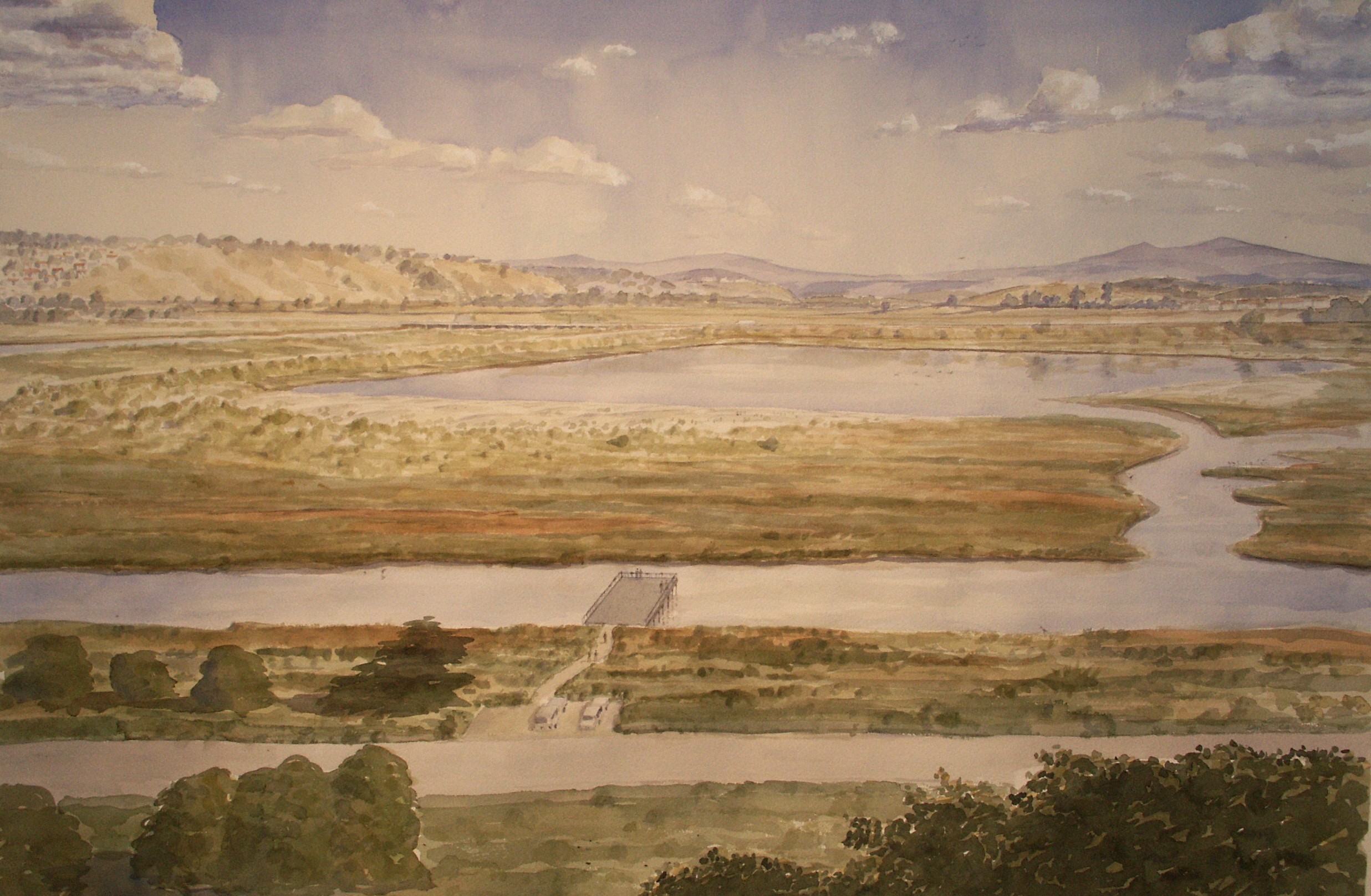 The renderings, which are probably conceptual and not final designs, promise the kind of anonymous Mediterranean stucco-and-tile that symbolizes good times in the lexicon of Southern California commercial real estate. The official press releases from Makar Properties make no mention of low- and moderate-income housing units, which comes as no surprise. A spokesperson for the developer said the company has agreed to pay the city a housing fee in lieu of building affordable units in the waterfront project.
Neither the developer nor the architect would release a site plan to CP&DR. The city has approved the master plan of Pacific City, while Phase One of the project is still in the entitlement stage, so the developer may be wary of publishing anything not yet approved by the city. A Makar spokesperson said that housing prices were not yet public. My guess would be perhaps $600 to $800 per square foot, or something approaching the upper-middle limit of market rate. I predict the project will be successful, even if it may not meet the needs of the typical homebuyer in Huntington Beach. In the first quarter of 2007, only one in four households in Orange County could afford a median-priced home of nearly $600,000, while only 37% of the same population could afford a condo, according to the California Association of Realtors.
One can't quarrel with the fact that ocean-front housing costs the most; the water is the point of sale, and if the beach is a public amenity, beach-front land is not. Yet it may be worth pointing out that the current rage for high-end homebuilding reveals the limitations of a purely lender-driven approach to housing. I suspect the development of Pacific City is sparked less by local market demand than the requirements of private-equity investors, of which there is an extraordinary glut in the real estate market.
Capital seeks the largest return, and that means real estate is developed to the "highest and best" use. Here is where the theory of market efficiency may break down, however. The greatest market return is in luxury condos. This type of development product is a sign of the high expectations of investors for assets to produce double-digit returns, and to produce them quickly, ideally in the three- to five-year span. Ironically, this glut of capital and the resulting binge of high-end residential construction is occurring at a time when the majority middle-class families are having a very difficult time finding housing they can afford.
From what I can tell, Pacific City looks well planned and well designed, at least by real estate industry standards. But do we actually need more high-end resorts in Southern California? Is the future condition of the California coast to be some version of the French Riviera or something equally expensive?
Given today's land economics, especially for scarce oceanfront sites, it seems unlikely that developers can afford to build anything that does not aim for buyers in the top 15% bracket. That said, there seems to be a gap between what the market needs, i.e. homes that working people can afford, and what is provided by projects like Pacific City, which is built for the narrowest and most exclusive stratum. In particular, I would like to know how many local residents of Huntington Beach will be able to buy homes in this luxury development.
At this point, though, I think I would rather imagine a beautiful creature purring to me, as she lies on her tummy in the sand. "Stop talking, darling," I can hear her say. "You are just working yourself up over nothing. Now, be an angel and rub some Ban de Soleil on my back."