It was a little after 10 p.m. on a pleasantly warm Thursday evening in downtown Modesto when a member of the kitchen staff at the Firkin & Fox pub started gathering his belongings.

"Hey, are you leaving?" a waitress asked the kitchen hand as he headed out the door. "We may need you. It's Thursday. Remember how we got slammed last Thursday night?"

That's right, Thursday nights are jumping in downtown Modesto. So are Friday and Saturday nights, and some other evenings depending on local events. On this Thursday evening, metal bands attracted a colorful young crowd to the Fat Cat, just half a block from Firkin & Fox. Elsewhere, the sounds of hip-hop bands pulsed from multiple nightclubs. Comics entertained at St. Stan's brewpub. An upscale cigar shop and several white tablecloth restaurants drew a more refined crowd. The 18-screen Brenden movie theatre on 10th Street did brisk business.

And all of this activity occurred on an evening when the largest entertainment facility in downtown was dark.

The idea that downtown Modesto would be an entertainment and dining center would have induced laughter as recently as eight years ago. Now, the goal is to build on success with more commerce and — importantly — provide places for people to live downtown.

There is still a long way to go. The housing market has crashed in Modesto as hard as anywhere in the country, making construction of housing units very uncertain. And while commerce clearly has bounced back in downtown, there remain empty storefronts in key locations, including right across the street from the $47 million Gallo Center for the Arts, which opened last year.

"Redevelopment has three stages," said Linda Boston, Modesto Redevelopment Agency manager. "It has the pioneer stage, it has the teenage stage, and it has the adult stage — and, as you know, a lot of pioneers died."

In other words, a number of downtown redevelopment efforts from the late 1980s and the 1990s failed. But downtown Modesto seems to have passed the adolescent stage and is now in the teenage years — full of life but rather unpredictable. It could grow up to be a success, or it could make some bad choices and fail. This feeling that things could still go either direction is one reason the redevelopment agency adopted a new redevelopment master plan in October 2007. The document is intended to be a guideline that was prepared in response to numerous inquiries from potential investors, Boston said.

"We didn't realize how many folks were out there waiting in the wings. They want investment insurance, and that's really what this plan is," Boston explained.

It was 1973 when Modesto native George Lucas made his town famous with the movie American Graffiti. The enormously popular flick captured the cruising scene in Modesto circa 1962. It was telling, however, that Lucas filmed most of the movie in Petaluma because he thought Modesto had changed too much since his youth. In fact, Modesto authorities had outlawed cruising, which locals actually called "dragging." Soon thereafter, Vintage Faire Mall opened several miles north of downtown. By the mid-1970s, downtown Modesto, which had thrived for decades, was a dead zone.

The city created a redevelopment agency in 1983 with an original project area of three blocks, according to Boston. The project area grew to 2,000 acres, including all of the large downtown area, in 1991. The original project involved development of a hotel, the convention center and a parking lot along K Street. The project struggled mightily for years and everyone involved appeared to suffer financially. Still, Boston defends it as a "catalyst project," and the hotel, now operated by Doubletree, remains the tallest building in town.

Next up was development of Tenth Street Place on the site of two abandoned hotels and other dilapidated structures. The project includes a joint City of Modesto-Stanislaus County government center, a parking structure, retail spaces and the Brenden theater. Downtown appeared to turn a corner when the project was completed in 1999. Prior to the opening of Tenth Street Place, Boston recalled, "women would never come down here, even in groups of four or five. We just didn't feel safe."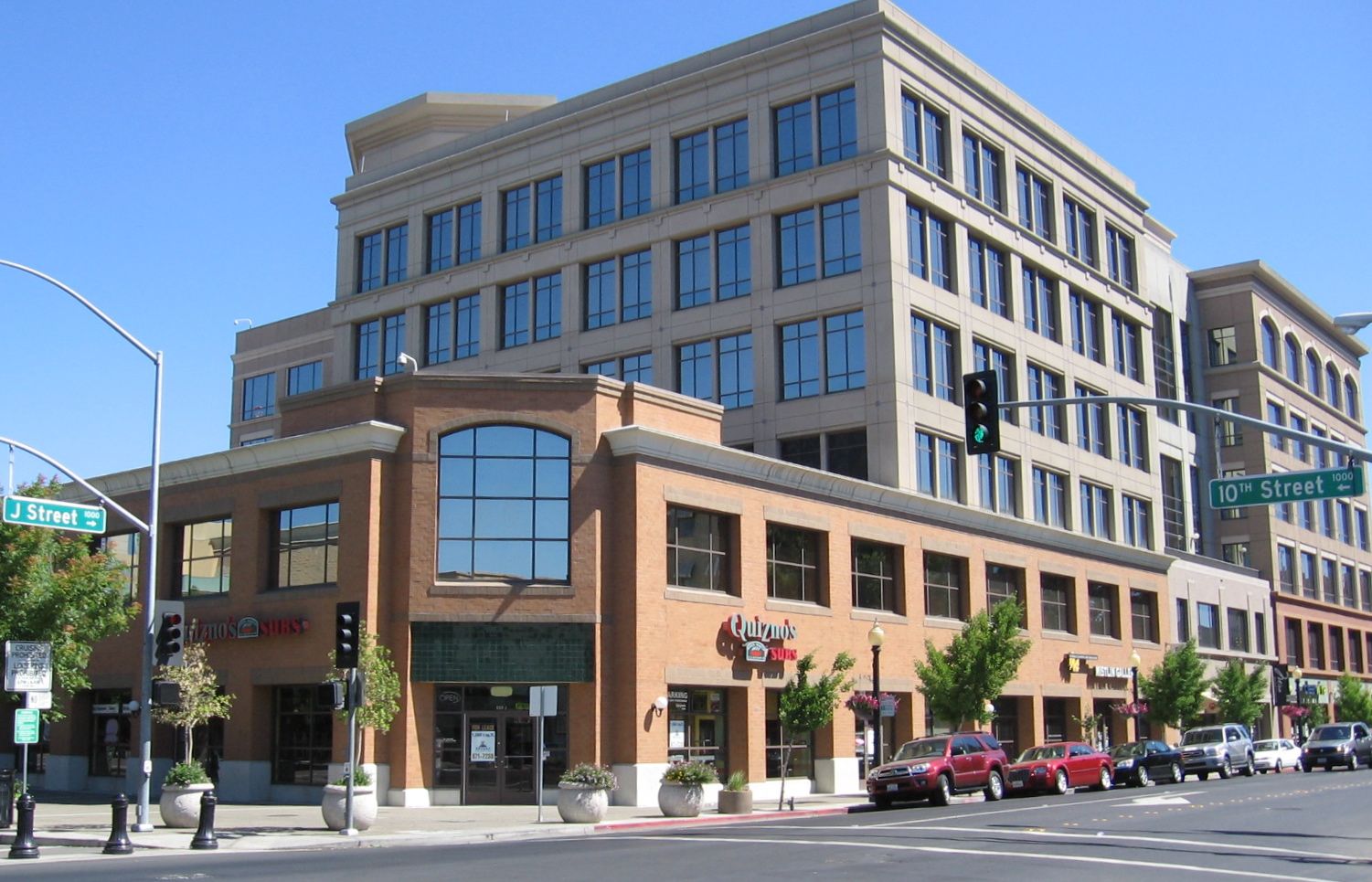 Tenth Street Place was a crucial downtown redevelopmet project.

The redevelopment agency has continued to invest. Among other things, it has provided a parking garage for an office building mostly leased by the county, put $500,000 into a façade improvement program, and funded the streetscape around the Gallo Center. Essentially, the agency completed every project in a 1994 redevelopment plan, Boston said.

Chris Ricci, who owns the Fat Cat nightclub and produces an annual music festival that covers 15 blocks of downtown, said the city should be more directly involved in assisting businesses. In Las Vegas, where Ricci also does business, local government provides direct subsidies to businesses that generate revenue, he said.

But that is not how Modesto operates, and local officials make no apologies. The 1994 plan called for making downtown a venue for the arts and entertainment, and officials love to cite this statistic: In 1999, there were a dozen places to eat downtown. Now, there are about 60. In addition, a collection of dive bars has been largely replaced with nightclubs and more upscale watering holes. The agency has not provided direct subsidies for these businesses, instead choosing to set the stage for private entrepreneurs such as Ricci.

Last fall, the Gallo Center for the Arts opened. Funded by Stanislaus County and private donors, the facility has a 1,200-seat concert hall and a 444-seat second stage. Although the facility is clearly a cornerstone of downtown redevelopment, the City Council in 2000 actually decided not to fund construction.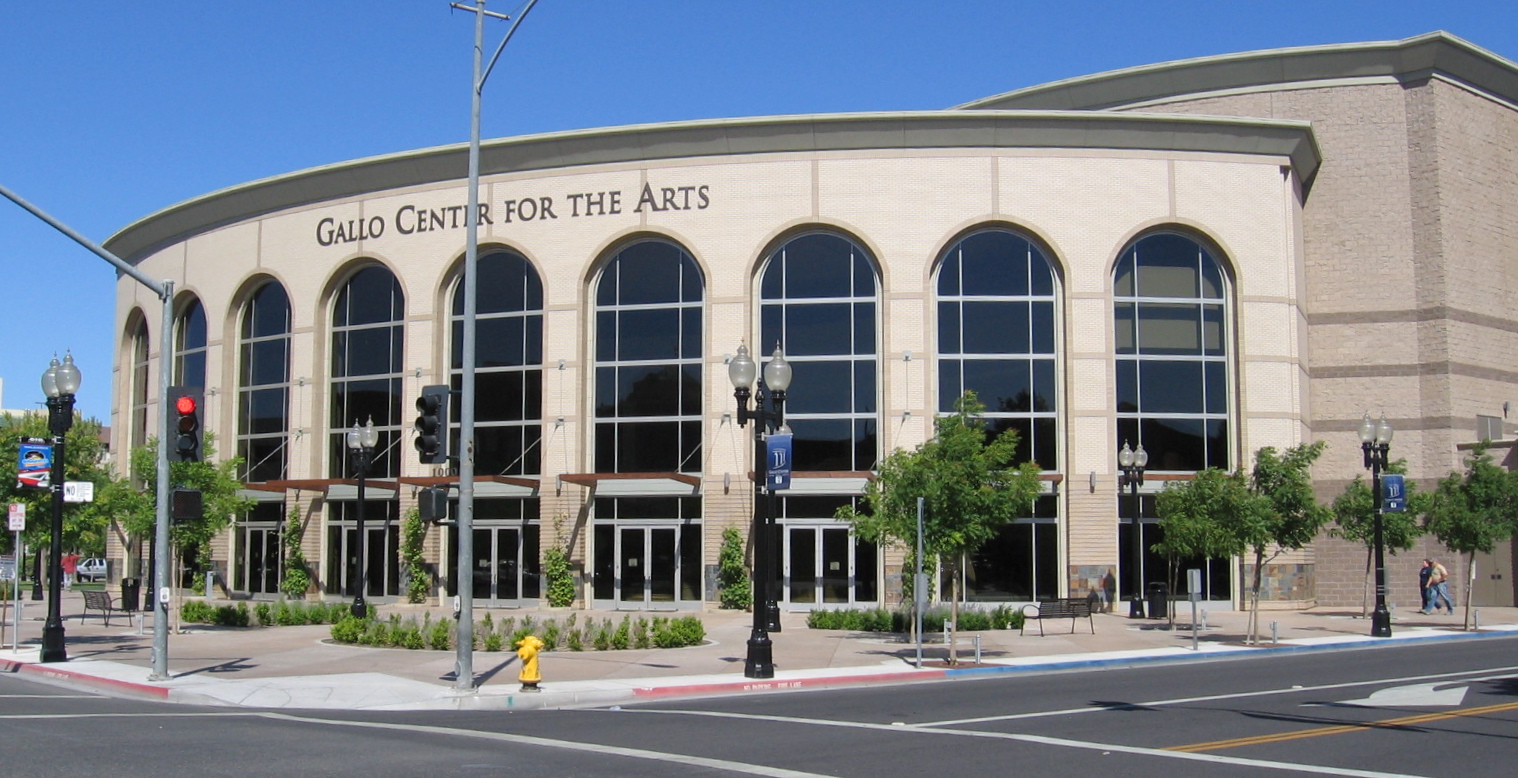 Instead, the city placed on the ballot a hotel tax increase to help fund for the project; the ballot measure failed, partly because councilmembers campaigned against it. So it is a county-owned arts facility with a $15 million private endowment, including $10 million from the Gallo family.

The redevelopment plan approved last fall covers not just downtown, but the entire 2,000-acre project area. It focuses on economic development, changing land uses, improvements to the public realm, and transportation and circulation upgrades. Brent Sinclair, the city's community and economic development director, said the plan is intended to help guide potential housing development. The plan identifies opportunity sites, including some within walking distance of a multi-modal transportation center. In addition, the city may implement a mixed-use overlay zone or possibly a form-based code to further enable housing development, he said.

New housing has not been built downtown in more than 30 years. The redevelopment agency has focused its low- and moderate-income housing set-aside monies on areas away from downtown, and private developers have not been willing to take the risk. That could change. The agency has proposed an affordable housing project at 17th and G streets on the northeast edge of downtown, and a market study estimated downtown could accommodate 500 to 750 market-rate units.

Four local business entities calling themselves Team Modesto propose a seven-story, mixed-use building on a block of 10th Street owned by the Redevelopment Agency. The building would have ground floor retail with 75 condos above. The project, however, appears to have stalled.

Another proposed project — a combination office and residential condo tower at 14th and J streets — is on hold, according to Modesto attorney Bart Barringer, whose law firm owns the property. The project simply is not feasible at a time when the median home price in Stanislaus County has dropped 45% in three years to $215,000.

"These economic times are causing us an awful lot of consternation over just what to do and when to do it," said Barringer, a member of the Downtown Improvement District board who called residential development "the next logical step" for downtown. "If we would have started this eight years ago, we would have sold the units and we'd look like geniuses. If we had started them three years ago and have them come on line right now, we'd be in the poorhouse."

While housing may be a ways off, public improvements go forward. One of the most important may be planned streetscape improvements along Ninth and Tenth streets to create a connection from downtown to a bluff-top park overlook and to Tuolumne River Regional Park itself. Development of the park is a $20 million project, the first phase of which is complete, according to Doug Critchfield, of the city's Department of Parks, Recreation and Neighborhoods.

Contacts:
Linda Boston, Modesto Redevelopment Agency, (209) 571-5179.
Brent Sinclair, Modesto Community Economic Development Department, (209) 577-5228.
Bart Barringer, Mayol & Barringer, (209) 544-9555.
Redevelopment master plan: www.modestorda.com/documents/masterplan.asp